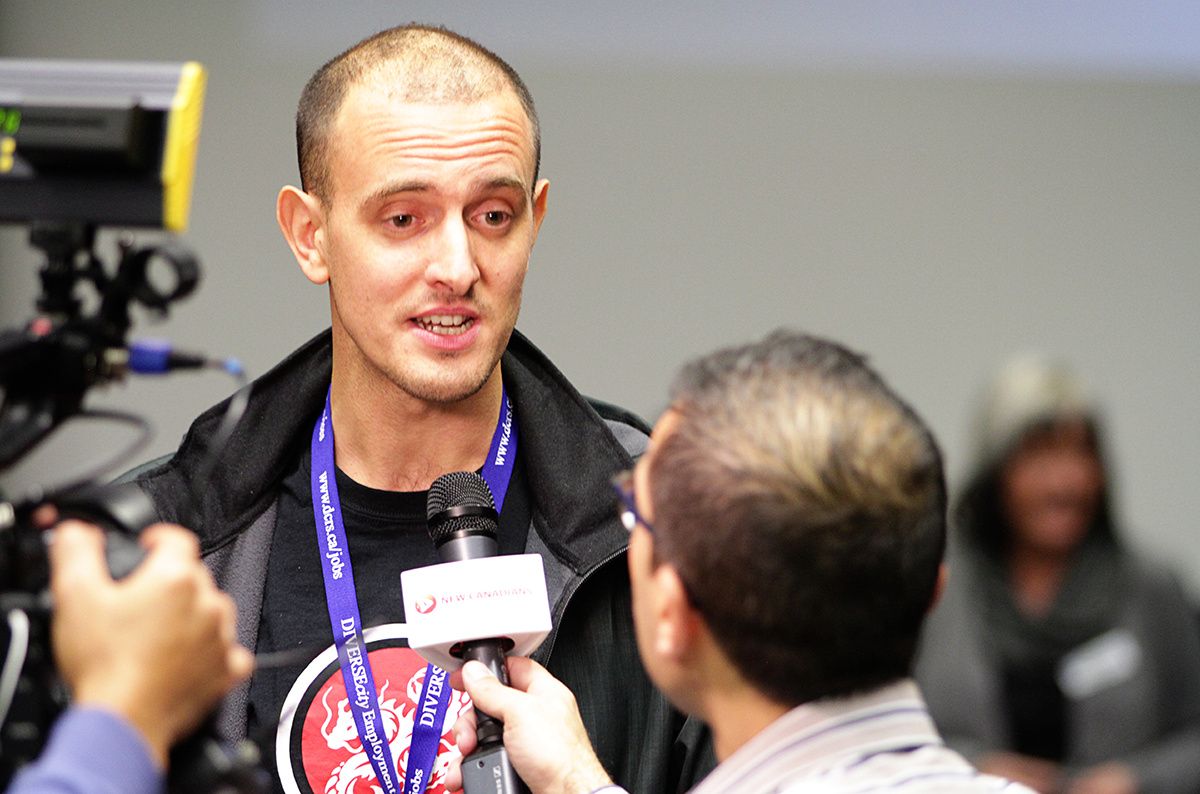 Air Canada
Design Sprint to recreate a mobile experience with a human-centred approach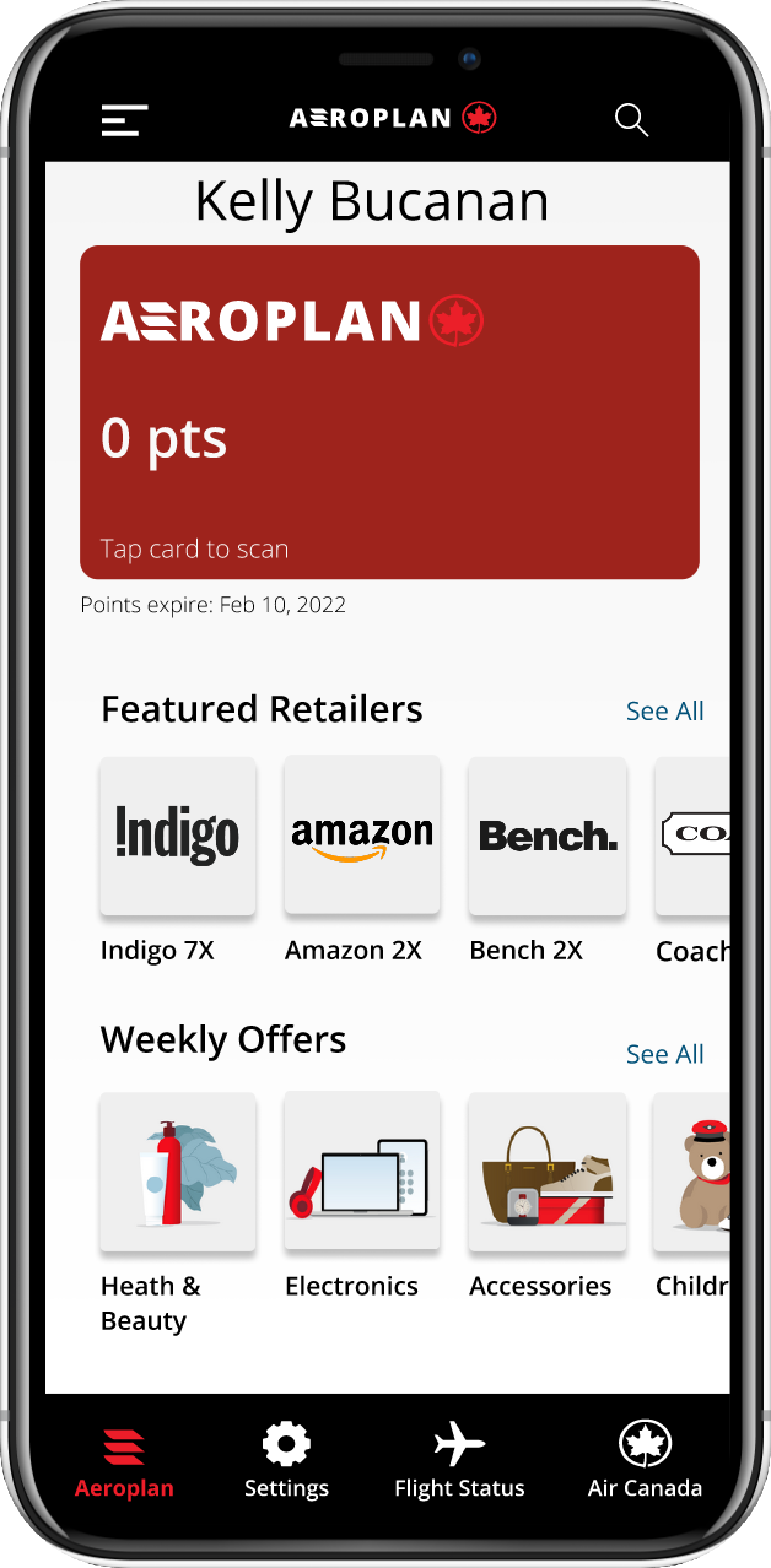 Air Canada- Design Sprint
The project was part of my UX bootcamp at BrainStation.
Length: 4 days
Role: UX designer, partly UI designer, product manager
Tools used: Figma, Sketch, pen and paper, brain and creativity
Platform: iOS
Team: Leta, Danielle, Matthias, Arden, Serah
Research method: heuristic analysis, Qualitative interviews
Challenge to solve: HMW empower Aeroplan members to personalize their preferences in order to offer more relevant deals and experiences?
Constraints: stay on brand identity, be minimalist
Vision: Redesign the app, making Aeroplan the main component
Research-informed Redesign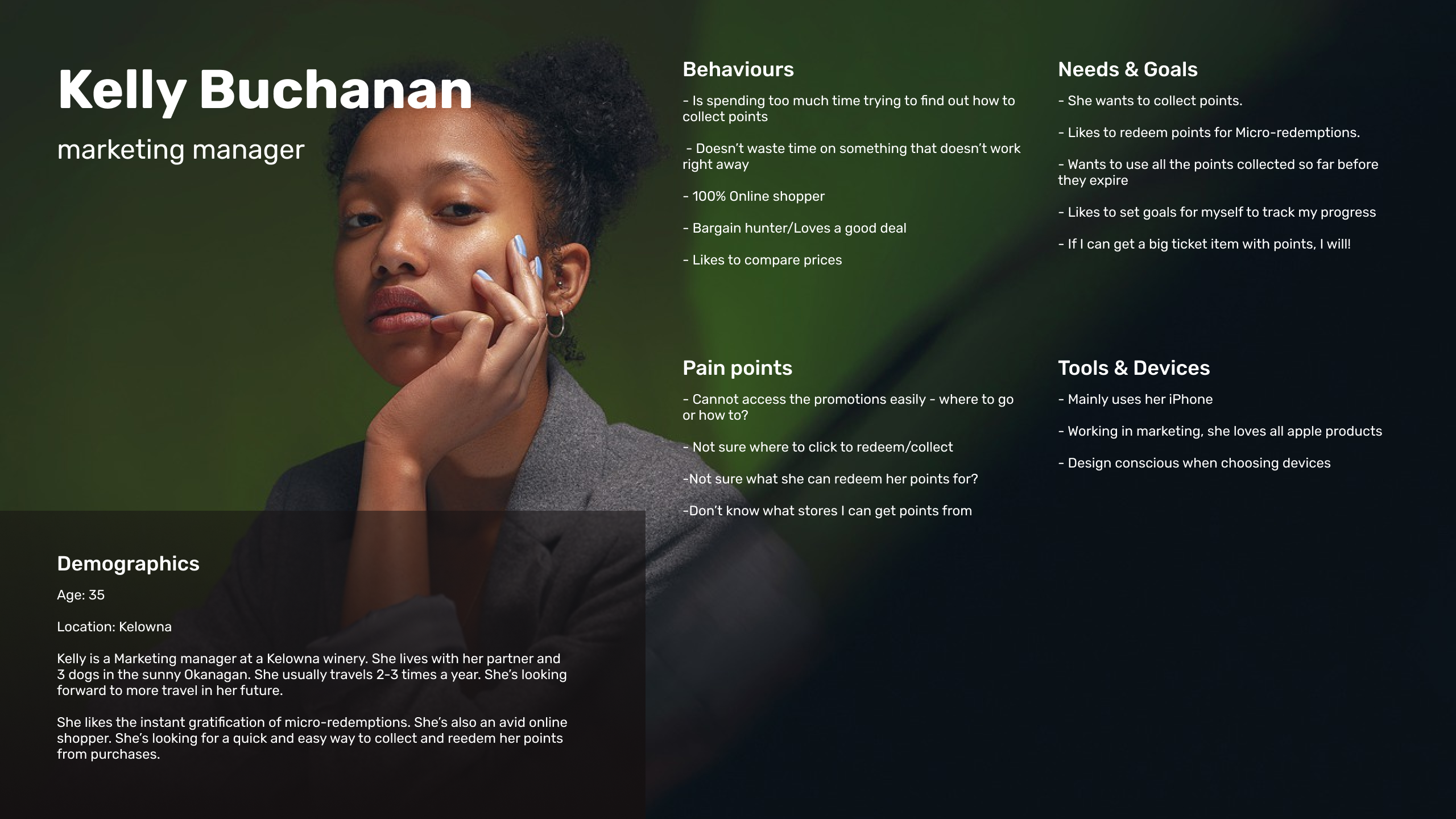 Proto- Persona
In order to create our proto- persona, we did five interviews that helped us to inform our decision on create Kelly Buchanan, her behaviours, pain points, needs and goals and which devices she uses.
A Diagram to rule them all- Task Flow
In order to move quickly forward in our design sprint and enable the UI design process, we created a task flow diagram to clear up the focus of the user and which tasks Kelly will proceed.
According to our interviewees the most important part was to personalize the list of possible places for earning and redeeming points. So, we created a task flow where Kelly, our user, recreates her own list of favourite retailers, she likes to have in a prominent spot.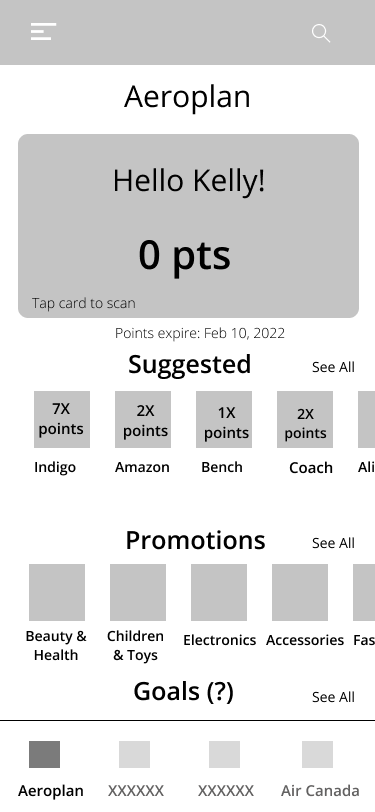 UI Design- steps to success
We knew time was of the essence and we didn't have resources nor time to do much user testing. So we based our design on the original Air Canada app, used the existing design system and recreated the important items.
In order to keep us on brand we changed the main page and what is visible to it. For this process we used figma. Es visible the UX writing was still in process and the interrogation sign behind the goals menu shows how we were still not 100% sure.
Kelly will be able to choose from a list of retailers, products or categories to individualize their app experience.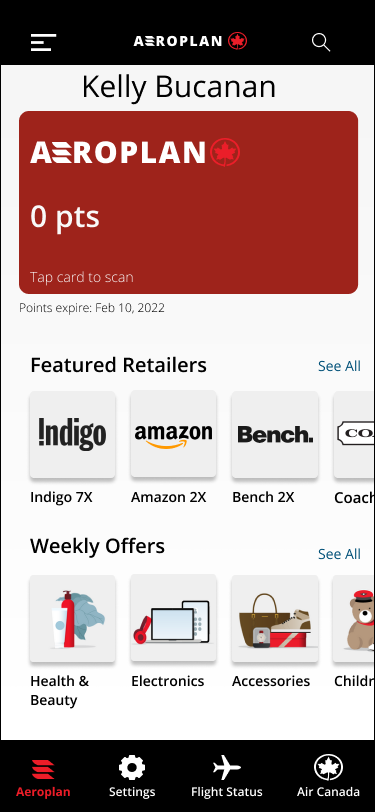 Wireframes
We decided to keep the features we liked form the original app and changed the parts we didn't and iterating them, we improved it.
Two main changes were made:
Getting rid of the links within the app to the Air Canada website.

Making the Aeroplan screen the home screen instead of the Flight
Besides that, we recreated the icons in a friendly manner and, based on our user interviews, we built two main carousels Featured retailers and weekly offers which after going through a list of different retailers, Kelly is able to have a list of preferred retailers, she wants to follow.
Teamwork makes the dream work
What could I take away from this project?
There are several takeaways from this project. In a design sprint, the most important thing is that teamwork matters. The first takeaway from the sprint is trusting your team and the process. An important part of this is to understand the strengths and weaknesses of everyone so the flow of the sprint would be flawless.
Secondly, it is great to see that Air Canada took some of our approaches and changed the app towards a more prominent positioning of their Aeroplan to the home screen.
"Teamwork makes the dream work!"
What I would say about it. :)